It's a multisensory approach to learning spelling & vocabulary combined with interactive fun. My kids loves it!"
– Leah From NY / 4th Grade Teacher
My 4th and 5th grade students love this program! It goes at their own pace and they can track their progress"
– Mrs. Underwood – Teacher
We love this program … we get tons and tons of advantages! There's a LOT more to SpellingClassroom.com than just spelling. Seriously. There are worksheets you can print, including handwriting worksheets. Plus, there is an entire set of online interactive and printable novel studies. "
– Sandra Girouard – Homeschool Mom
We love this program! Ever since we started using this website, my daughter has aced every spelling and she is now excited about school. Thank you!"
– Jeani – Mom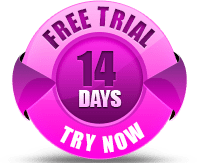 Welcome Teachers, Parents and Homeschoolers!
SpellingClassroom.com makes teaching the weekly spelling and vocabulary word lists easy and fun! By leveraging our interactive technologies, students will look forward to their daily lessons and are guided through a self-learning process preparing them for the eventual test and providing each student with the confidence to score 100%. And let's not forget, since SpellingClassroom.com teaches each list to mastery, your students will enjoy a significantly higher retention rate, laying the critical foundation to literacy and future academic success.
Our teaching curriculum is fully customizable allowing teachers to use our grade appropriate word lists or input their own. Additionally, teachers are in full control of each student's learning experience and their access to certain lessons, reward based educational games and activities.
What are you waiting for? Sign-up for our FREE 14 day trial right now! A credit card is NEVER required and if you have any questions, we are available 24/7 to provide answers and guidance. Set up your

New Account today!
We love this program … we get tons and tons of advantages! There's a LOT more to SpellingClassroom.com than just spelling. Seriously. There are worksheets you can print, including handwriting worksheets. Plus, there is an entire set of online interactive and printable novel studies. "
– Leroy – Father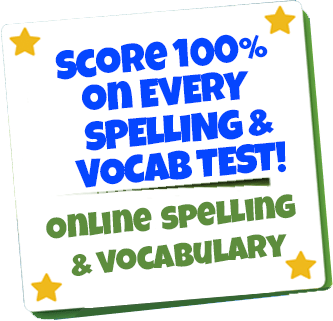 WE TEACH TO MASTERY!
√ Pre-loaded Word Lists By Grade
√ Pre-loaded Novel Studies Mini Course
√ Create Custom Word Lists
√ Lessons Are Both Printable & Interactive (Online)
√ Teacher controlled environment – games, rewards, lessons
√ Simulates classroom test taking scenarios
√ Self paced learning based on student's proficiency
√ Both Online Spelling Test & Online Administered Pen & Paper Spelling Test
√ Misspelled Words Report – Displays how students are misspelling words
√ Customizable Course:
Turn Modules (Lessons/Tests) On/Off
Turn Word Lists On/Off
√ Print/eMail/Export/Text Lesson & Test Results
√ Spelling & Vocabulary Lessons, Games and Tests
√ Handwriting, Sentence & Paragraph Writing Lessons
√ 50,000+ Word Database
√ Words & Sentences Spoken Out Loud
√ Progress Tracker and Visual Cues for Students
√ Create Printable Handwriting Worksheets
√ Individual Student Log In Credentials
√ No Ads
√ No Flash Player Needed for Lessons
√ Robust Reporting for Students Results
√ Reward Game Page (can turn on/off/weekends only)
√ Additional Students for any package only $1.99 each
Allows both mouse or keyboard input;
Challenges students to achieve success via rewards.
24/7 word lists access;